Migrant crisis: Pope Francis arrives in Greece to visit Lesbos camp
23 minutes ago

From the section

Europe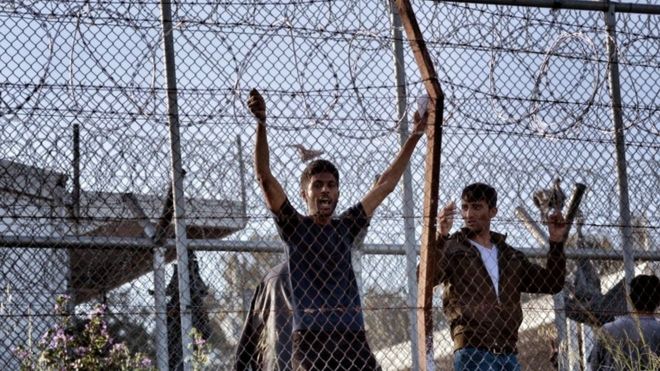 Image copyright
AFP/Getty
Image caption
Migrant crisis
Short migrant journey back to Turkey

EU-Turkey migrant deal: A Herculean task

Turkey has European Union over a barrel

The tricky business of solving Europe's migrant crisis
Pope Francis has arrived on the Greek island of Lesbos to show support for refugees trying to reach Europe.
The Pope is being met by Orthodox Patriarch Bartholomew. They will visit a camp for more than 3,000 people who are awaiting either processing of asylum claims or deportation to Turkey.
Lesbos has been a key entry point into Europe for migrants in the past year.
Thousands are now stuck on…